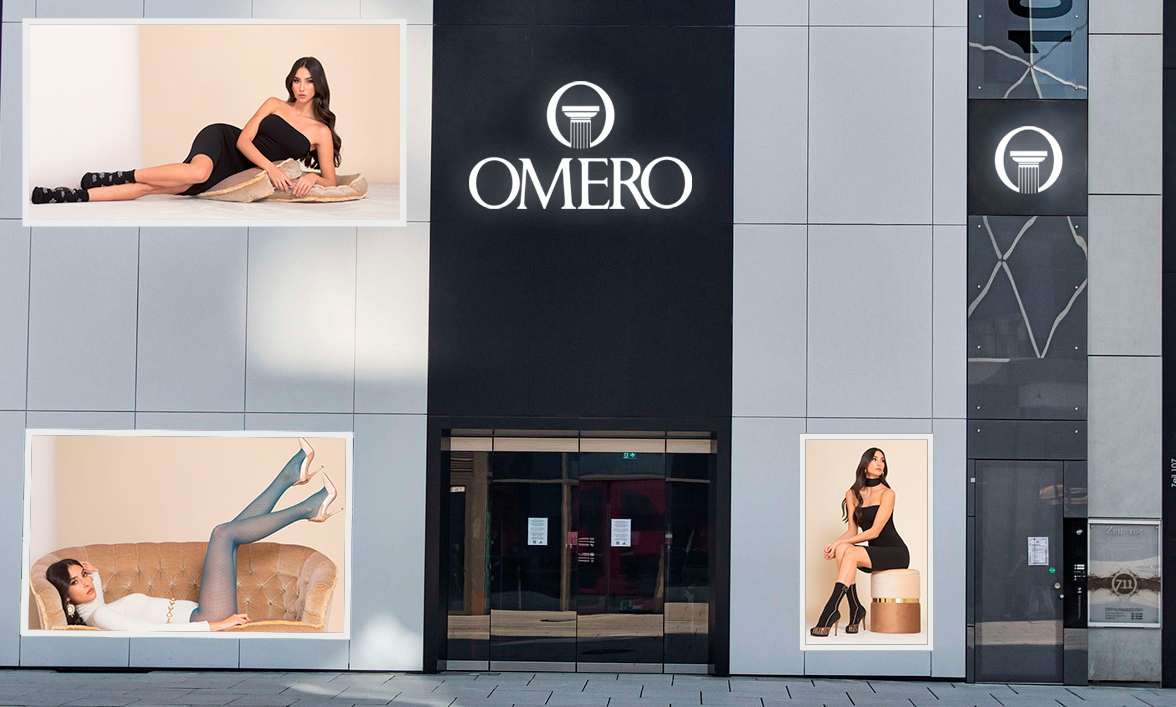 OMERO brand has been created in 1988 by the company Filodoro Calze S.p.a and later, it has been sold to the company P.l.u.s. S.r.l., exactly in March 2003. The company PLUS Srl was born from the twenty-year experience of the Ghirardi family, who has been involved in the hosiery world since 1993. PLUS is a relatively young company, founded in 2001 and well specialized in the production of hosiery and seamless bodywear. The company is located in the nothern Italy, in the city of Castel Goffredo, a city that boasts the title of "town of hosiery and pantyhose" on account of its production and export capacity for women hosiery. OMERO brand is therefore well known both nationally and internationally as a historic brand of hosiery and underwear, offering a trendy and high quality line, completely Made In Italy. OMERO is constantly expanding all over the world.
Since its first collection in 1988 OMERO has set a really specific mission. The brand aims to produce a complete range of high quality items in a wide variety of colours, shapes and models, entirely handmade and enclosed in a refined case. The entire process is rigorously Made in Italy, in order to best meet the consumers' desires. Elegance and style are the keywords that guide the identity of the brand, addressed to an active, dynamic and refined woman, who takes care of her image and pays attention to fashion trends. OMERO, driven by the desire to be the best solution for every occasion, presents a wide variety of classic, shaping, relaxing and fashion tights.
Discover them on our website!
OMERO's philosophy is to keep up with the times, always offering fashionable, refined, elegant and comfortable items. The details become interpreters of prestige, naturalness and fashion, through which to celebrate one's femininity: on the most exclusive occasions, as well as on the most witty ones, every woman finds in OMERO an eclectic partner of seduction and a precious detail of style. OMERO gives your look a classy touch, giving your image a detail of refined elegance, making you always chic and perfect in every moment of the day: a finesse that makes the difference. OMERO's offer is constantly evolving, just as today's woman is constantly evolving. The Research&Development and Marketing Departments, thanks to their participation in various congresses and exhibitions, are always updated on market trends. They are therefore able to promptly create fashionable and classic articles in vogue, while also paying attention to the choice of the trendiest colours of the moment.
I wear Omero
to leave a mark